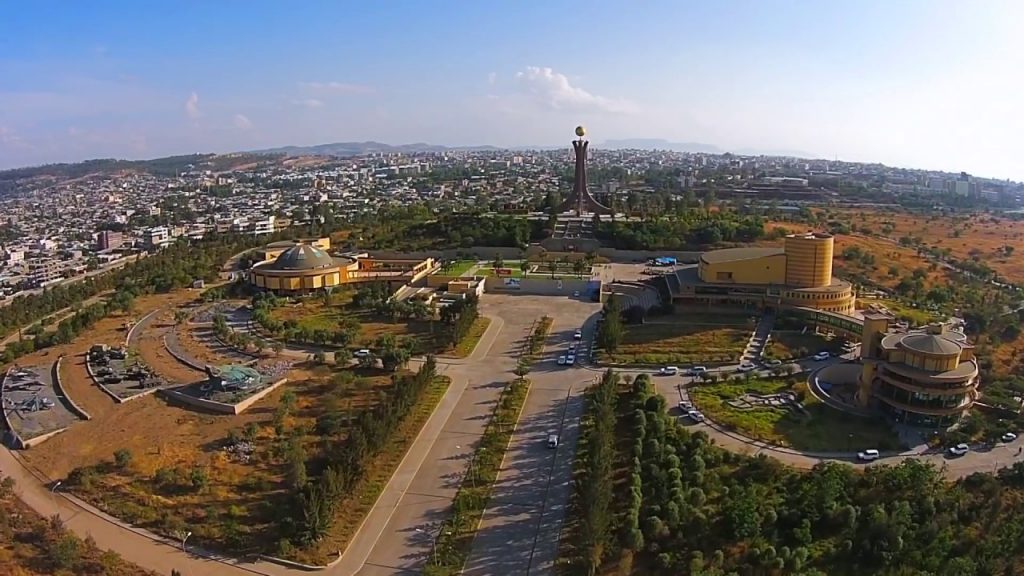 Mekele (also spelled Mekelle) is situated on the bottom of hills, and was founded by Emperor Yohannes IV as his capital when he relocated his power base from Debra Berhane to Mekele in 1881. Mekelle, the capital city of the Tigray National Regional State, lies 780 km north of Addis Ababa. It can be reached by plane and bus. According to local historians Mekelle was founded in the 13th century. However, its heyday came soon after Emperor Yohannes IV was crowned as king of the kings of Ethiopia (1871-1889).
Yohannes built a number of churches including the churches of Saint Teklehaimanot, Medhane Alem and Kidane Mihret during the 1870s and a palace, which is now a museum, in the 1880s.
Mekele is a useful base from which to visit the rock-hewn churches of Tigray such as the Churches of "Abraha wa Atsebah" in Wukro.