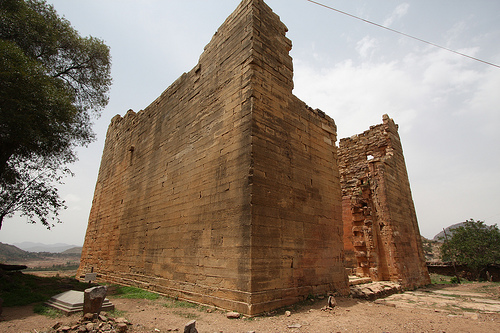 It is an important pre-Axumite archaeological site mainly known by the large square temple and dated to 500B.C. The temple was built using stone blocks without mortar, and is supposed to be the oldest building in Ethiopia.
The ruins of the temple consist of a single roofless oblong chamber. The remaining one wall of the temple is still standing to a height of 12 meters.
Many stone-carved inscriptions were also discovered in and around Yeha. They are most likely the earliest inscriptions that have ever been discovered in Ethiopia.